Activities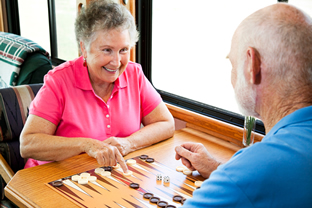 In keeping with the concept of health promotion our residents are encouraged to be active and involved. Our aspiration is for everybody to be involved in interesting and meaningful activities.
Hence a wide variety of events are available which include musical afternoons, quizzes, art, bingo, exercise classes, card playing, a walking group, bowling, gardening, prayer and spirituality sessions, visits by performing groups and the celebration of Sunday Eucharist.
Daily newspapers are available and the mobile library visits.
The following are the activities provided by the Home:
Library
Organising specialist events
Singing and movement sessions
Dancing
Sing-along
Mass/Service
Quizzes
Concerts
Bingo
Card games
Knitting
Games such as draughts, skittles, darts
Readings
Art
Events we celebrate with our residents :
Birthday parties
Anniversaries
Personal Special Occasions
Christmas festivities
Easter festivities
Halloween
Concerts